The 20th of November marks the start of the famed and loved Football World Cup. With this occasion, mBitcasino and Endorphina prepared a prerelease football slots game, to get you in the mood.
Football 2022 is the newest kicking slot from Endorphina and it's a great opportunity to put on your football boots and start winning some games.
Football slots - get in for the fun of it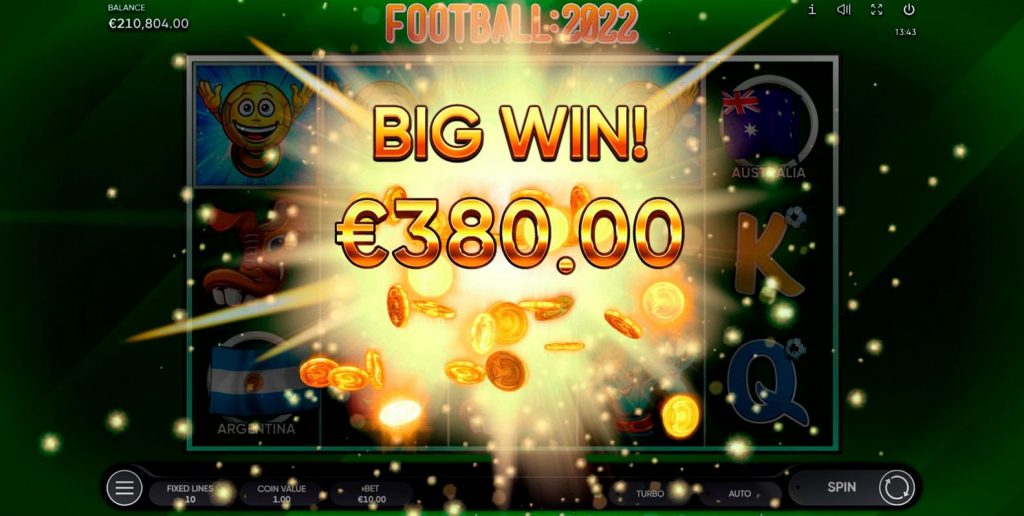 In the newest football slot from Endorphina, you'll find a smiling football boot, the infamous red and yellow cards, timers that only the best of referee know how to handle and football emojis among symbols on the reels.
Endorphina's newest kicking slot has 5 reels, 3 rows and 10 fixed paylines and it awaits the next football star to step on the field.
Win the World Cup in a Wild Style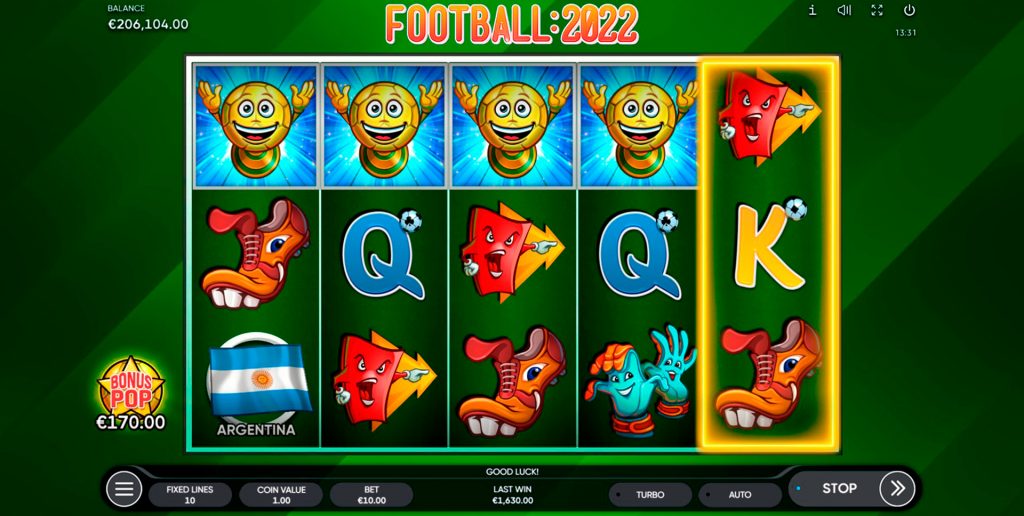 In Football 2022, the most-sought-after symbol in slots, WILD, is represented by the World Cup the likes of Maradona, Ronaldo or Zidane have lifted above their heads.
The World Cup will be so happy to see you that it will wink at you – make sure you'll wink back, we don't want any sad World Cups – or even worse – getting them so mad that they stop popping on your reels.
Scatter for your favorite team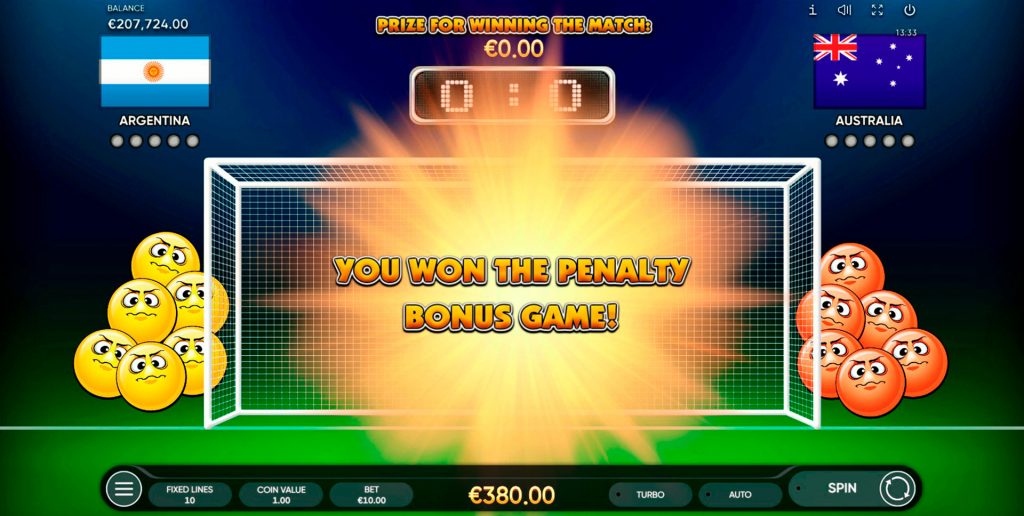 The Scatter symbol is replaced, in Football 2022, by country flags that participate in the Qatar World Cup.
Who are you rooting for this year? Are you an Mbappe fan or would you rather go for the classical Brazil? Maybe something more unusual, like rooting for the hosts, Qatar, or the Lions of Teranga from Senegal.
Playing the football slots Football:2022, maybe you'll see your favorite team, but no matter which country flag pops up, it should be a great sight to see. Why?
When a flag pops up on the first and fifth reel, you will get a Bonus Game. In that game, you will take turns as both the penalty-taker and the goalkeeper.
Every Bonus Game's round consists of 2 steps – you pick the spot of your opponent's goal to kick the ball to, then your team takes a penalty. After, you pick the spot of your goal that your goalkeeper will defend, and the opponent's team takes a penalty.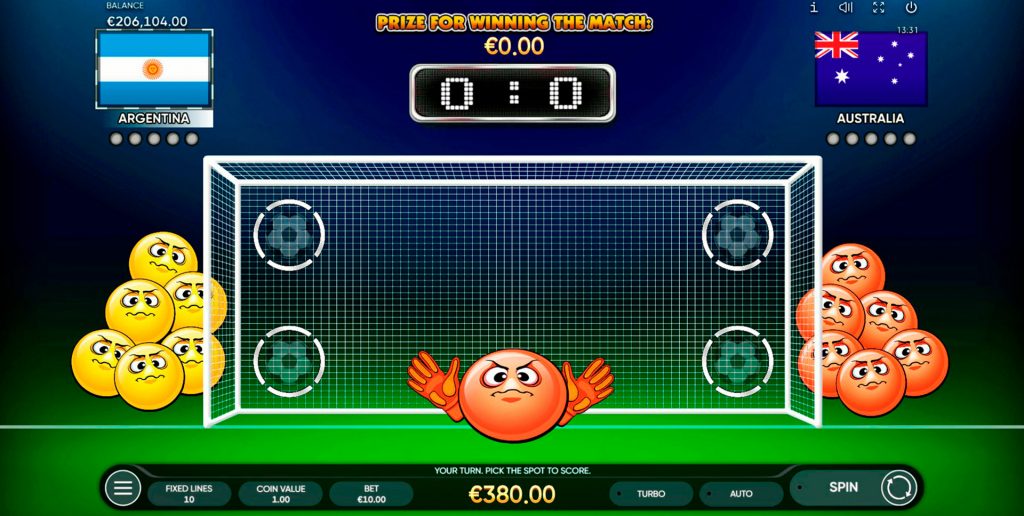 The total of goals scored by each team is shown on a special scoreboard. Each time you score a goal or save your goal, a prize is awarded. When 5 penalty rounds end in an unequal score, the Bonus Game will finish. If you score more goals than your opponent's team, you will be awarded the total accumulated prize amount.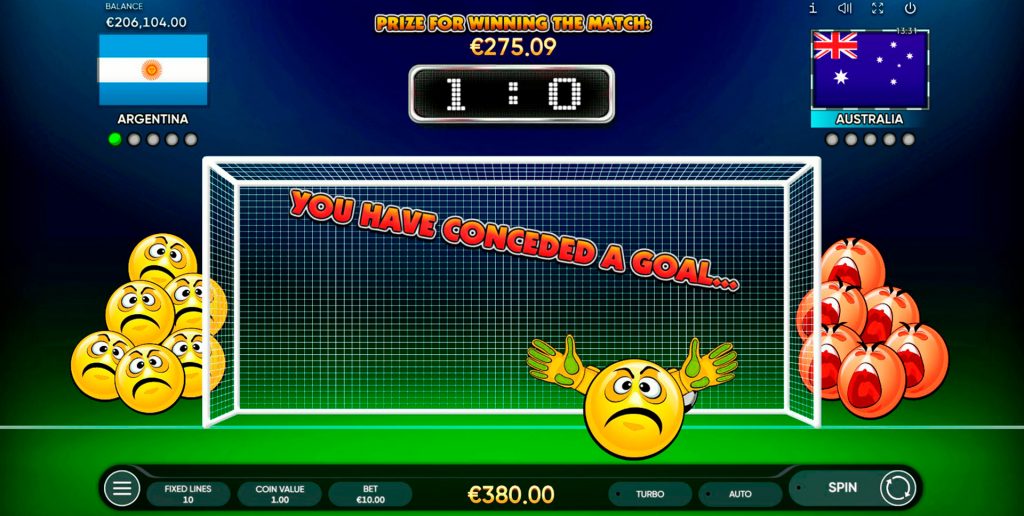 Scatter for your favorite team
Test your luck in Endorphina's newest football slot, Football 2022, and cheer for your favorite team, while hoping to get the big prize, the World Cup!