Christmas came and went and now, the New Year has begun, with a new edition of Mr. Bitty's Handpicked. In this Handpicked blog, we celebrate the Winter theme for crypto online slots. It's not a usual sight to see as a fan favorite, but these winter-themed slots can pack a punch and give you impressive wins. 
Mr. Bitty always picks these slots according to what he likes best, so you'll see some furry animals, the classical medal for winter sports (Mr. Bitty loves skiing) and a game that slipped from the Christmas Edition into the Winter Edition.
Are you curious about this hand picked edition of Mr. Bitty's favorite slots? Let's get into it!
Winter's Gold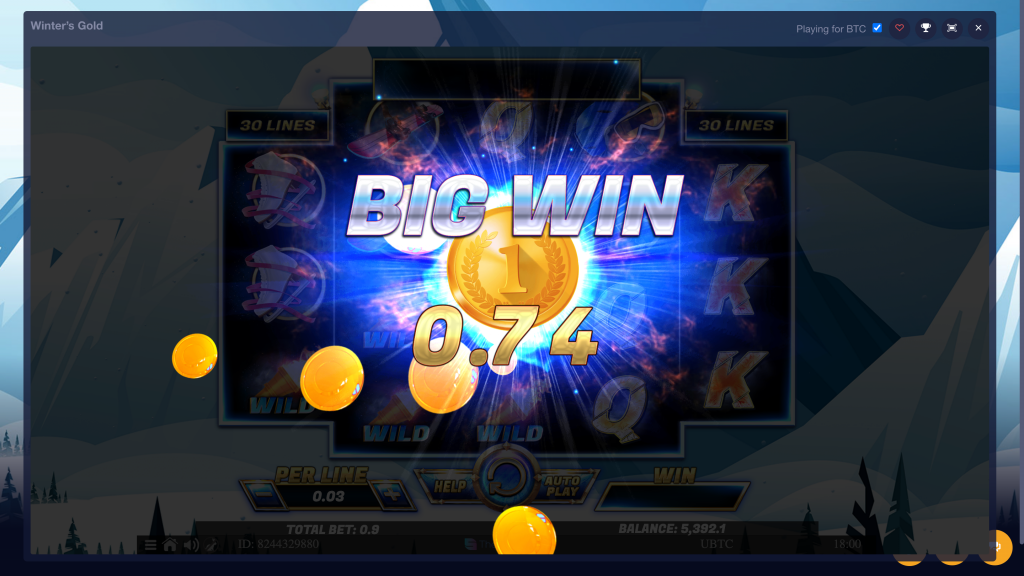 Are you ready to win the championship and the medal that goes along with your talent at extreme winter sports? Winter's Gold is a crypto online slot made for the daredevils that enjoy winter sports like snowboarding, skiing and ice-skating. You'll see the fan favorite WILD as an Olympic Flame to remind you of the symbol of success through talent and ambition.
You'll also see the classical K, A, Q symbols but also some ice skates, snowboards and some winter goggles. The most important symbol is the Scatter, which is symbolized by the Gold Medal.  Hit a minimum of 3 Gold Medals and you'll get to experience the Winter Round – a round which can bring you awesome wins – just wait for the wilds to appear!
If you're searching for fun-looking slots with a weird distribution of reels (as it's a 3x4x4x4x3 slot), you've found it. Win through the Stacked Symbols mechanic and enjoy up to x1000 your total bet in wins, with an RTP of up to 95.72%. 
Wolf Fang – Snowfall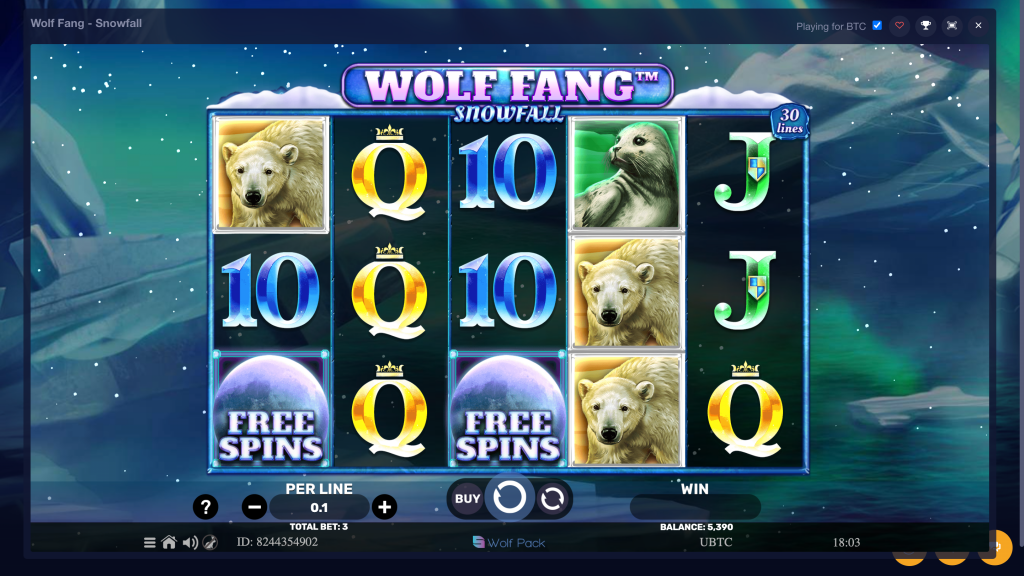 From the glory of sports we go to the terror of the forests, where Wolf Fang is king. In this iteration of Wolf Fang, Snowfall has come to the land of Wolf Fang. Now, he has to protect his realm and all its inhabitants, like the Moose, the Owl, the Seal or the Polar Bear. 
In this low-volatility slot, you'll enjoy a max win of X1000, with 30 paylines that could help you get the most out of Wolf Fang – Snowfall. The Wild Symbol is represented by Wolf Fang himself, with his mighty and chilly look. The Scatter symbol shows us a Big White Moon, the source of White Fang's power. 
When you trigger the Scatter symbol (3 or more Scatter Symbols), you can choose an option for the Free Spins you're going to get:
20 free spins, but you'll get only 1×2 animal symbols

10 free spins (lesser chances to win) but you'll get 1×3 animal symbols
Make your choice according to what you need – if you crave big wins, go for the 10 free spins, but if you want to have more chances, go for the first option!
Piggy Bjorn 2 – Winter is Coming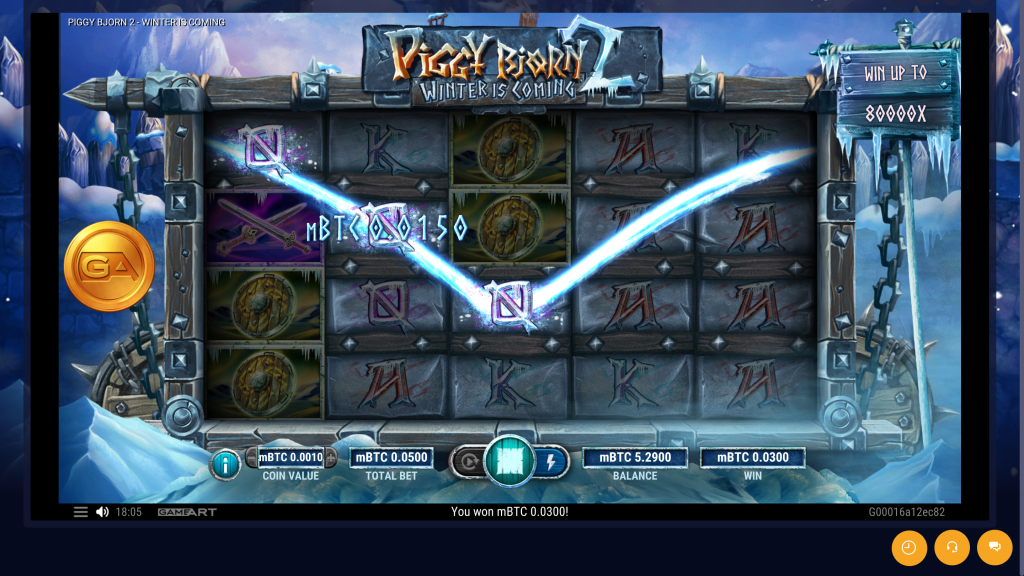 After the fearless Winter's Fang Saga, we land in Piggy Bjorn's Clan, with the game Piggy Bjorn 2 – Winter is Coming. In this game, the fan favorite Piggy Bjorn wants to reclaim Muspelheim's Treasure – help him by getting your viking greataxe and spinning away for the chance to find the treasure!
In this 5×4 reel, you'll encounter lots of multipliers, payers and different collectors. The Bonus Game will expand the reels even further, up to 6×5, so you can find Muspelheim's Treasure faster. If you land 3+ Scatters of any combination, you'll trigger the Raid Bonus game. In this game, you'll get up to 5 Free Spins and other awesome features.
The volatility of Piggy Bjorn 2 – Winter is Coming is very high, but with all the multipliers and a bit of luck, you might just be able to get the win of a lifetime out of this game!
Fortune Three XMAS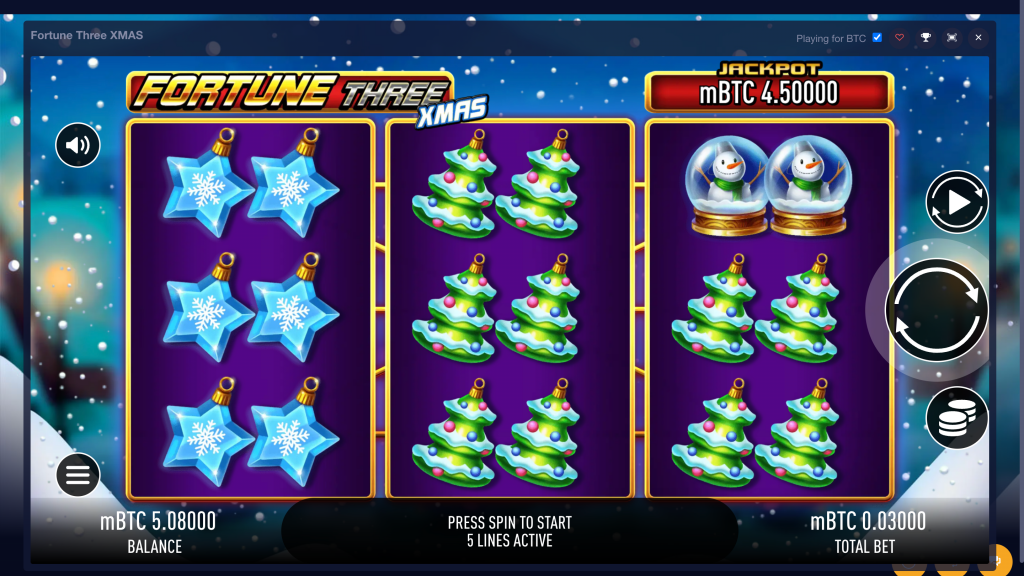 Deck the Halls is still stuck in Mr. Bitty's head and he also loves the 3×3 classic reels, so he thought he should include one in this Winter-Themed edition of Mr.Bitty's Handpicked. 
If you're looking for a low-volatility, visually stunning slot, Fortune Three XMAS can be a winner for you. Only 5 paylines are available for this slot, but with the Christmassy Lucky Sevens involved, those five paylines will be enough! 
Are you ready to feel the XMAS vibes once again?
Majestic Winter – Avalanche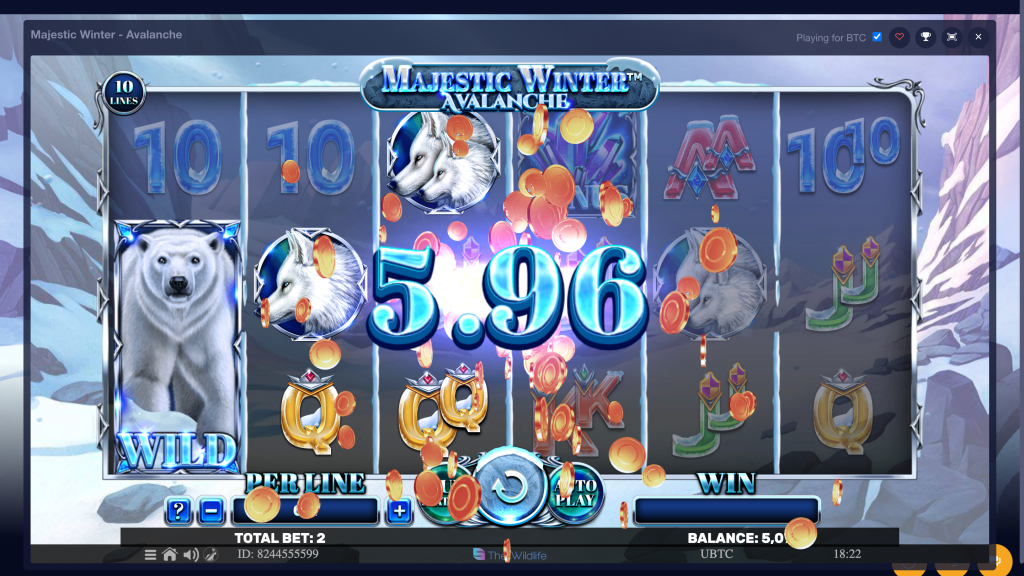 The final video slot chosen by Mr. Bitty is Majestic Winter – Avalanche, a colorful game from Spinomenal where you'll get to experience Winter's beauty in its most raw form. This 6×3 slot provides 10 paylines for its players and offers the opportunity of free spins and a bonus game.
The WILD symbol is represented by the Majestic Polar Bear, while the Free Spins one is a fantastical and whimsical mountain. The Bonus symbol is an interesting crystal, which can trigger the bonus game. The Bonus Game can also be bought. When you get the Bonus Game, you'll spin a wheel where you determine the number of spins you're going to get in the free game and the only medium symbol you'll get in play (between the Seal, Penguin, Wolves and Owls).
This was the Winter Edition of Mr. Bitty's Handpicked. Hope you'll enjoy these 5 winter-themes crypto slots!