If you want to increase your chances on European roulette, then this article is for you. We've collected the best bitcoin roulette strategies in the world in one single article. Go over them and decide for yourself which one best suits your needs and betting desires.
All of the 7 European roulette strategies we've collected are capable of improving your odds. Keep in mind that roulette is a game of chance, and all of the strategies presented here have their advantages and disadvantages. It's up to you to decide which one best works for you.
Before going in-depth over the most important European roulette strategies, you should know the difference between European and American roulette. The difference consists of the number of green pockets on the wheel. The European wheel has one green pocket (0), and the American roulette wheel has two green pockets (00).
As you can see from the table, the US roulette has a lower winning chance since you have 2 possibilities of losing your bet.
| | | | |
| --- | --- | --- | --- |
| Roulette Bet | Payout | European Roulette Odds | American Roulette Odds |
| Even/Odds | 1 to 1 | 48,60% | 47,4% |
| Red/Black | 1 to 1 | 48,60% | 47,4% |
| Low/High | 1 to 1 | 48,60% | 47,4% |
The Martingale Strategy
This is one of the most popular roulette strategies and is also dubbed as the best-known progressive roulette strategy. Using the Martingale strategy on the European roulette will give you better odds of winning than on the American roulette wheel.
The Martingale strategy is a very simple strategy that can really bump up your odds. Here's how it works. You begin by placing your wagers on even odds (bets on odd/even or black/red). Once you do that, you start to incorporate these steps:
double the wager each time you lose
reset to the original bet when you win
Yes, it's that simple!
The logic behind it is that you're playing until you double your money. For example, if you bet 1 mBTC and you win, then you get back 2mBTC (that's a 1 mBTC profit).
Now let's take a look at the disadvantages and the advantages of using this strategy.
Advantages: It's easy to understand and can bring a profit quickly if you're lucky.
Disadvantages: If you're having a bad day, repeating the strategy over a long period of time could give you a hard time recouping the losses or even making a decent win. Also, you could hit the table limit and won't be able to use it anymore.
Read more about the Martingale Roulette Strategy.
The Reverse Martingale Strategy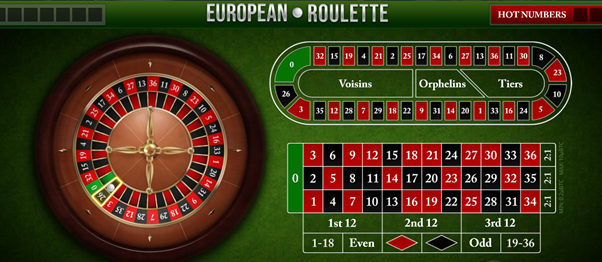 This roulette strategy is similar to the Paroli strategy and has the complete opposite strategy as the Martingale strategy. As mentioned previously, instead of doubling your wager for every loss, you double the wager for every win. In other words, you're only risking your first bet.
Opting for this strategy and hitting a lucky streak could make you a very rich gambler in no time. However, there are members in the community that say that doubling your every win can put you at risk. But that couldn't be any farther from the truth since you're ultimately playing with your wins and not your wager.
Now let's take a look at the pro and con reasons why you should apply the Reverse Martingale strategy to your gameplay.
Advantages:
You don't need a large bankroll.
You can hit huge wins.
You mostly risk money won from previous wins.
Disadvantages:
You only hit huge profits if you hit a lucky streak.
It's easy to lose earnings if you don't know when to stop.
Now let's take a look at some tips you can use when applying this strategy.
Tip 1: Set a number of consecutive winning spins (in your budget) before stopping or resetting back to your first bet.
Tip 2: If you're not a high roller, choose only the roulette tables with the lowest minimum bet.
Tip 3: For the best winning chances, only make 'even' bets when using this strategy.
Read more about the Reverse Martingale Roulette Strategy.
The D'Alembert Strategy
This strategy is very similar to the Martingale and Reverse Martingale strategies. It's slightly different from the Martingale strategy because when you lose, you decrease your wager by 1 unit instead of resetting your bet completely. But just like the Reverse Martingale strategy, you double your wager every time you win.
In other words, you begin by setting a wager, let's say 1 mBTC, and if you hit a win, you'll wager 2 mBTC. In the next round, if you lose, you'll revert back to 1 mBTC.
This strategy is safe and can help you go home with a profit as long as you stop when you reach the 1:1 ratio.
Advantage: It's an easy strategy to implement.
Disadvantage: The process is slow, and it will take you some time before you hit a big win.
Tip: In case you happen to hit a losing streak, set your beginning wager at 1% your wager. Doing this will prevent you from burning through your cash too quickly.
Read more about the D'Alembert Roulette Strategy.
The Fibonacci Strategy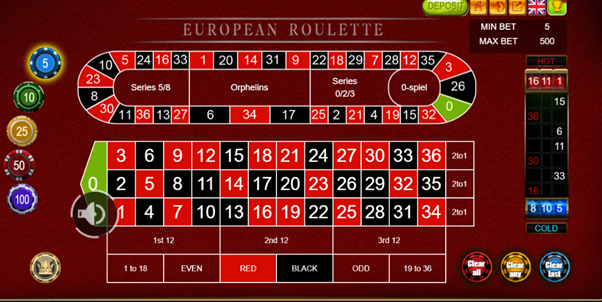 To begin using the Fibonacci strategy like a pro, you first need to understand the Fibonacci sequence. You have to create a string of bets where only the first two numbers are identical. The following numbers must be the total of the two preceding numbers in the string. Let's give you an example: if you start with a 1 mBTC bet, then the sequence will be as follows: 1 mBTC, 1 mBTC, 2 mBTC, 3 mBTC, 5 mBTC, 8 mBTC, 13 mBTC, 21 mBTC, 34 mBTC, and 56 mBTC for the next ten bets. Now here's how you can continue:
Make the first two small bets on odd/even, red/black, or high/low.
When you lose, continue the string of bets as illustrated above.
When you win, return two positions backwards on the sequence and place the sum as the next bet.
Practice makes perfect. So, if you feel that it's a bit complicated initially, you can practice on our roulette demo versions at mBitcasino. Or if you want to try betting using your crypto, try out one of the 3D Evolution First-Person roulette tables and hit 'Go Live' if you feel confident to head over to a live dealer game.
Advantages:
It's one of the safest roulette strategy.
It gives you purpose when betting rather than aimlessly placing bets.
Disadvantages:
It's one of the most complicated roulette strategies as you need to remember the string.
If you don't know when to stop, it could get you in big trouble.
Tip: Begin with small bets when starting to get used to the Fibonacci strategy.
Read more about the Fibonacci Strategy and how to sequence bets.
The Labouchere Strategy
This strategy gives you a lot of flexibility and can bring you massive wins! All you have to do is get the hang of it and you're golden.
Here's how you can use the Labouchere roulette system:
Choose the crypto amount you want to win.
Break this number into a sequence of smaller numbers (any order you prefer).
Use the sum of the left and right most numbers as your total bet.

If you win, subtract the 2 numbers (left & right) you just used for the bet.
Next, add the remaining left and right most numbers together and make the total of that sum your next bet.
If you lose add the amount you lost to the right of the sequence.

Repeat the process until the sequence is repeated or you've reached your bet limit.
Advantages:
It's a flexible strategy and safer than the Martingale strategy.
You can adjust the sequence number depending on your situation.
It helps you make a profit in spite of losing more coups than you win.
Disadvantages:
You need a big budget.
It's a complex betting strategy.
It can create a very long sequence if you have a losing streak.
Read more about the Labouchere Roulette Strategy.
The Parlay Strategy
If you want to win money but are afraid of losing, the Parlay strategy is the one for you. The premises of this strategy are to limit your losses and only use your winnings for betting.
This is an aggressive strategy, and you're required to double your bet after every win. So, if you start betting with 1 mBTC and win, you'll continue the next round with a 2 mBTC bet and so on.
Advantage: You can win a huge amount of money if you hit a hot streak.
Disadvantage: You risk losing all your winning if you don't know when to stop. Discipline is the key!
Tip: Set up an upper limit and reset back to your minimum bet when you've reached your goal.
The Single Number Roulette Strategy – The Pivot System
Also known as the 'straight up' bet, this strategy is one of the easiest strategies to use when playing European roulette. Just like the title suggests, you have to bet on one single number.
Choose one of the 37 numbers on the board and wait for the win. That's it!
You could also use a variation of the single number roulette strategy – the Pivot System. Here's how to use this strategy:
Notice the numbers that pop out more often and bet on the hot one.
Once you've found the number that repeats most often, bet on that hot number 35 times or until you win!
Advantages:
It's the simplest roulette strategy.
There's low risk involved.
You can hit massive wins.
If your number lands within 35 spins, you are in profit or at least even.
Disadvantages:
It's a slow strategy as it depends largely on hitting that specific number.
It is a highly volatile strategy as you will have many lost coups, but when you win, you win big.
Tip: Use the same bet (flat bet) for each spin.
Read more about the Single Number Roulette Strategy.
Where can I apply these strategies?
Improve your odds in European Roulette at mBitcasino! We have several European Roulette tables that can blow your mind and fill your pockets. Especially if you start using one of the strategies presented above.
You can begin your trial in demo mode (yes, we have that as well) and you can continue using one of the available cryptocurrencies at mBit (BTC, ETH, DOGE, LTC, BCH, and USDT) to hit a huge crypto prize.
Are you ready to play European roulette like a pro?